Leadership Team
Our leadership team recognizes the authority of God, and realizes that they are shepherds who serve under the Chief Shepherd, Jesus Christ. Their desire is to devote themselves to prayer and to the ministry of the Word. Their passion and goal is to equip believers for the work of the ministry until we all attain maturity in the fullness of Christ.
Senior Pastors, Pastors Anthony & Theresa Bankam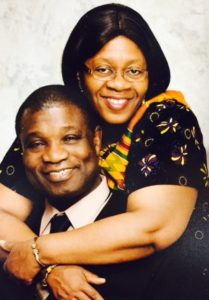 Pastors Anthony and Theresa Bankam have been in ministry for over 15 years. Their vision and passion for life is to see many make it to the kingdom of God. Their love for Christ is shown through their love and dedication to the body of Christ.
Pastors Anthony and Theresa are gifted in the area of church planting and have helped in both planting and helping build about five ministries in and outside Canada within the past 15 years. They co – founded and led The Church of Pentecost Winnipeg Assembly for 10 years. They felt the call of God on their lives to branch out on their own and founded Amazing Faith Pentecostal Chapel (originally as a fellowship) in 2011.
After seeking Gods face on the direction and progression of the church, Amazing Faith Pentecostal Chapel has undergone a name change and now goes by Amazing Faith Victory Church, an affiliation of Victory Churches International.
Email:
amazingfaithvictorychurch@gmail.com